Proper Nutrition Makes the Difference
Getting it Doesn't Have to Be Hard
As a Personal Trainer and a Certified Nutritionist, overall health, performance, and nutrition is very important to me. Assuring that I receive all the essential vitamins and minerals is key.
Choosing what to use to supplement and support your health goals through nutrition is as equally important. 
Every day I drink Shakeology from Beachbody. 
Shakeology: My #1 Go to for Supplemental Nutrition
 I trust Beachbody and the products because they are backed by science, and they fuel my body.
It ACTUALLY tastes REALLY good – remember Blend not stir. 
Shakeology is so much more than a protein drink. In fact, I don't call it a protein drink- it is my daily dose of dense nutrition.  It is filled with high-quality proteins, superfruits and antioxidants, and prebiotics and probiotics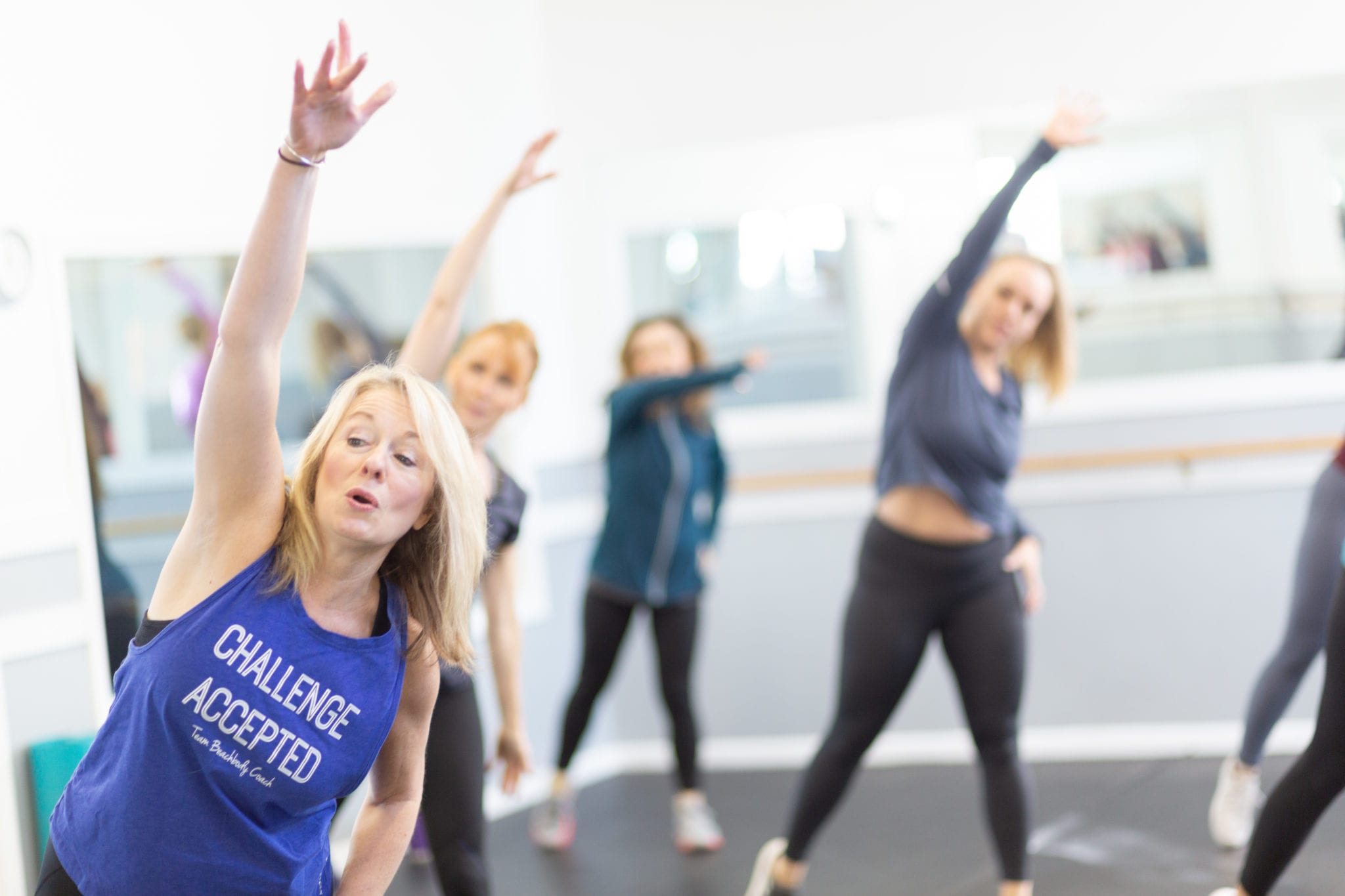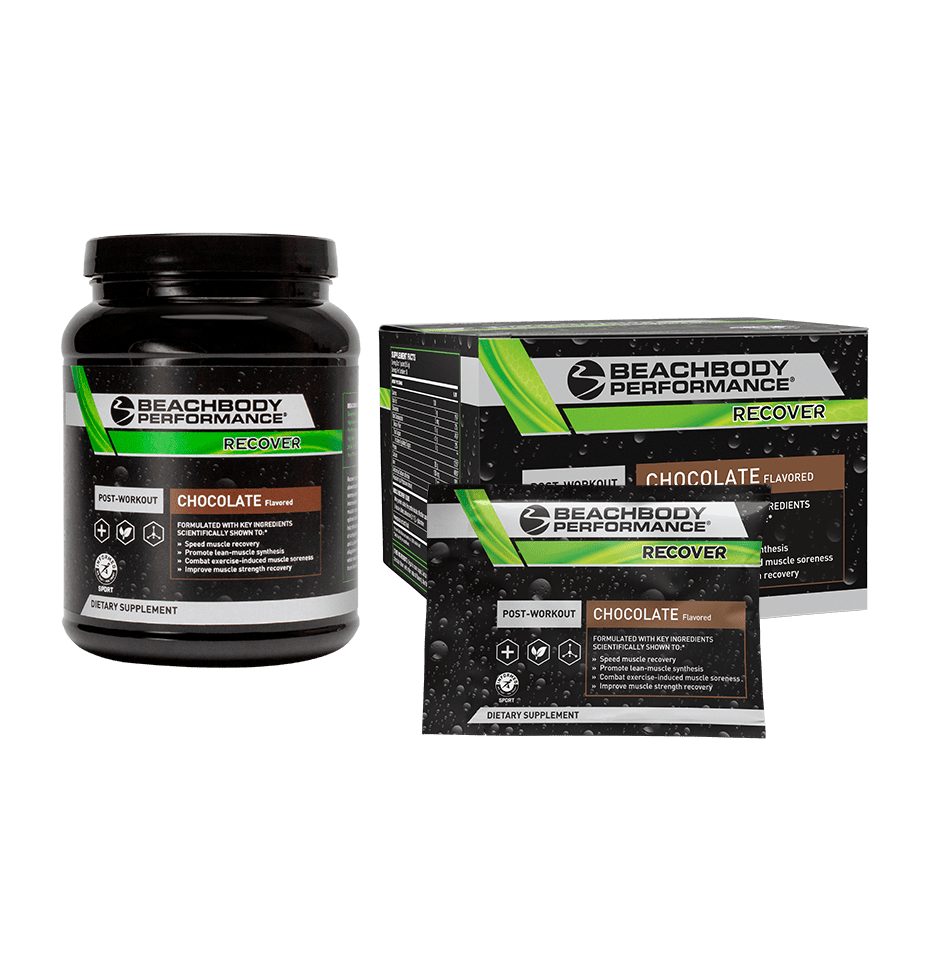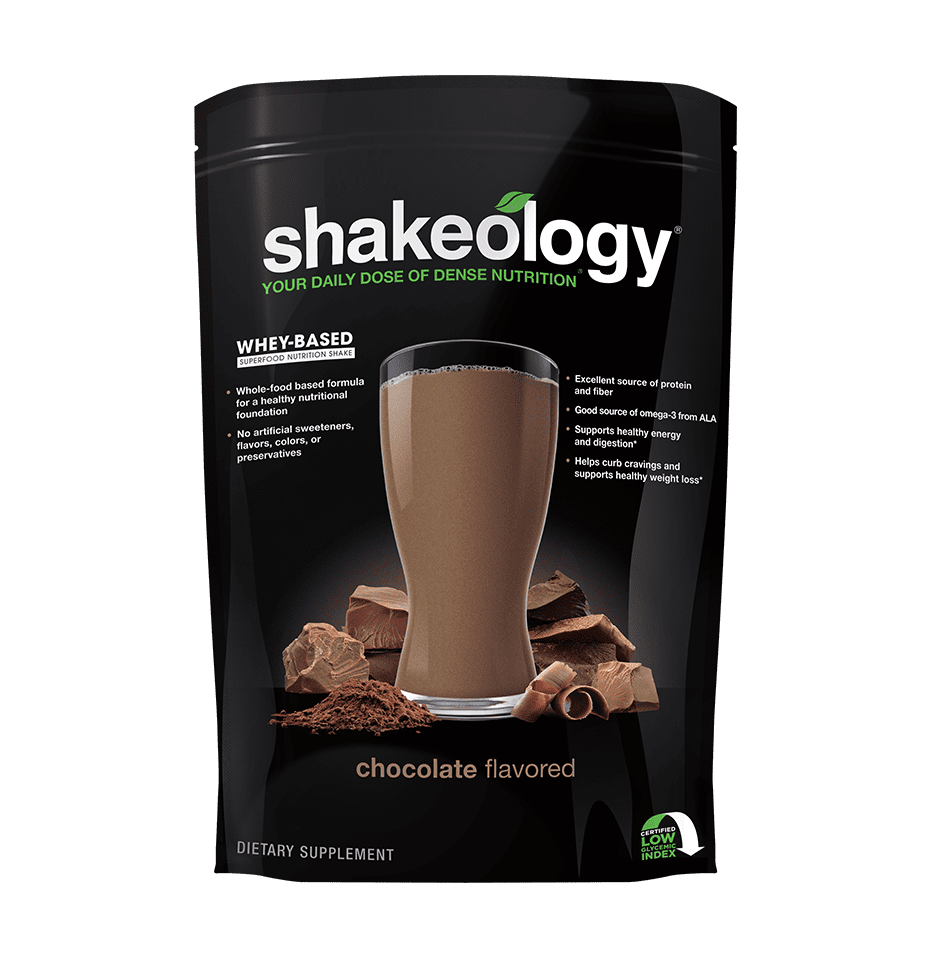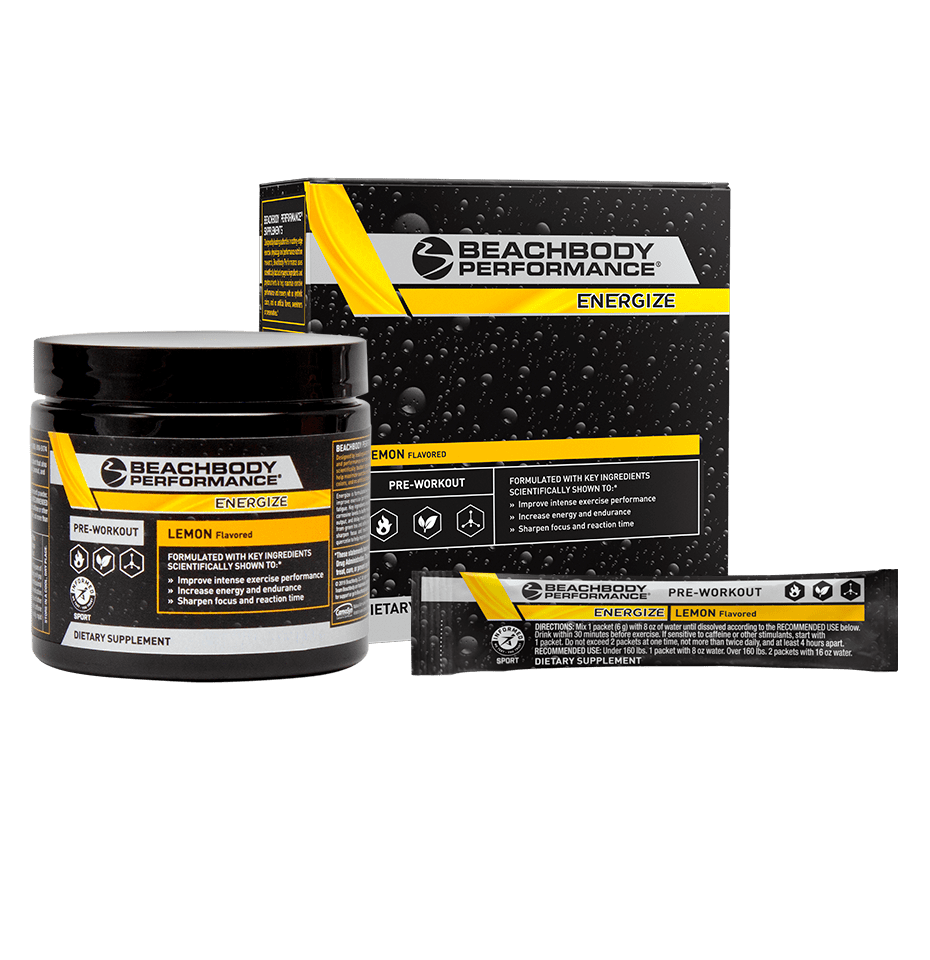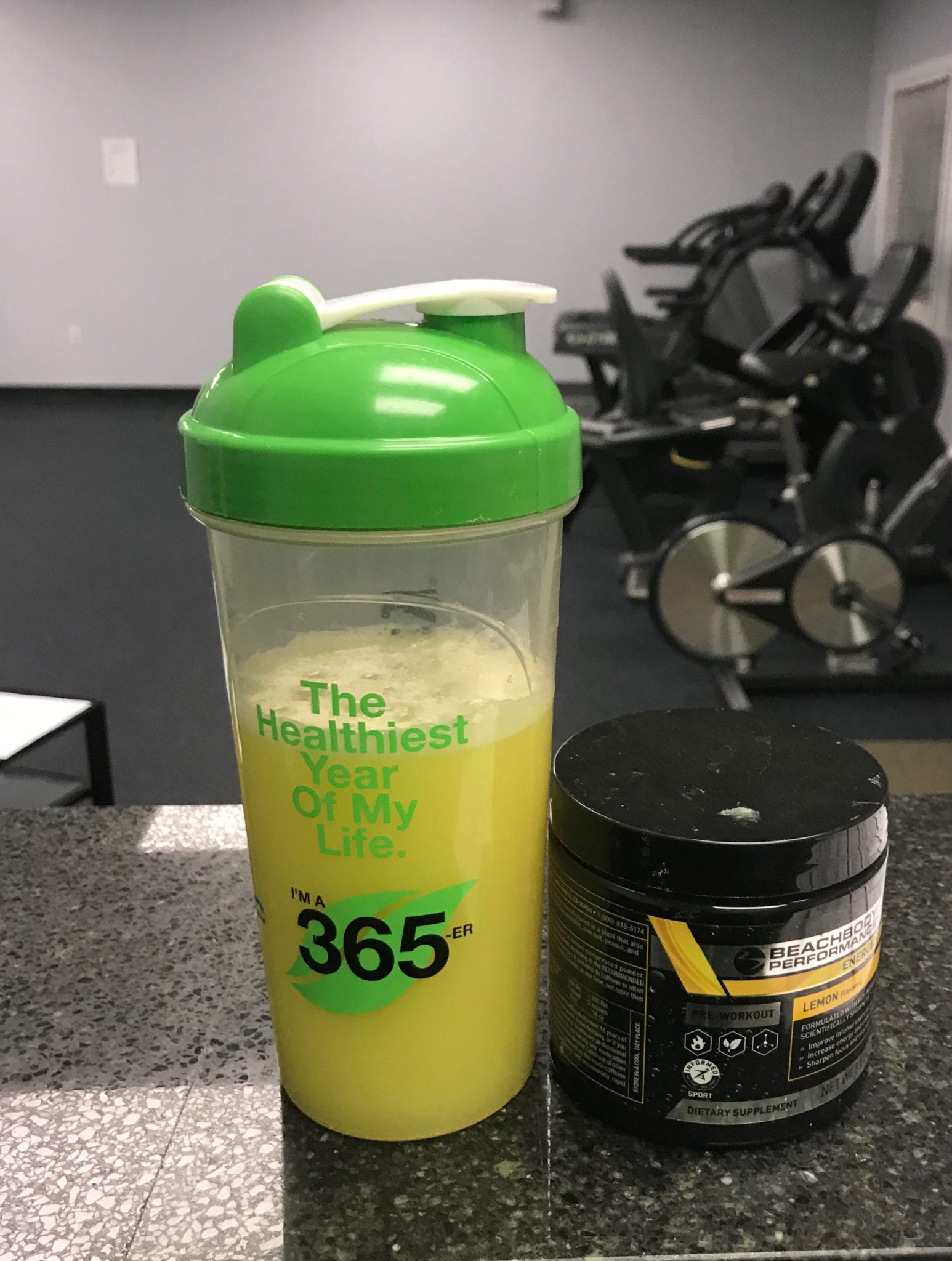 Those who take my classes know that I love to drink Energize to give me the extra push to get through a tough workout.  To be honest, sometimes I even drink Energize mid-day when I need a boost and do not want to drink coffee. Energize gives me the focus I need as well as increased energy and endurance.  One of the key ingredients in Energize is Beta-Alanine. Beta-alanine is a non-essential amino acid. Your body uses it to produce carnosine, which helps improve exercise performance.  Energize also contains caffeine in small amounts.  Studies have shown that caffeine intake of 200- 400 MG taken 30-60 minutes before exercise can increase performance.   
My favorite flavor(s) is Lemon and mixed berry, sometimes I even mix the two flavors – yum! 
I drink Shakeology as a snack, sometimes as a meal replacement, and I also add it to my overnight oats!  I love both the Whey and Vegan formulas!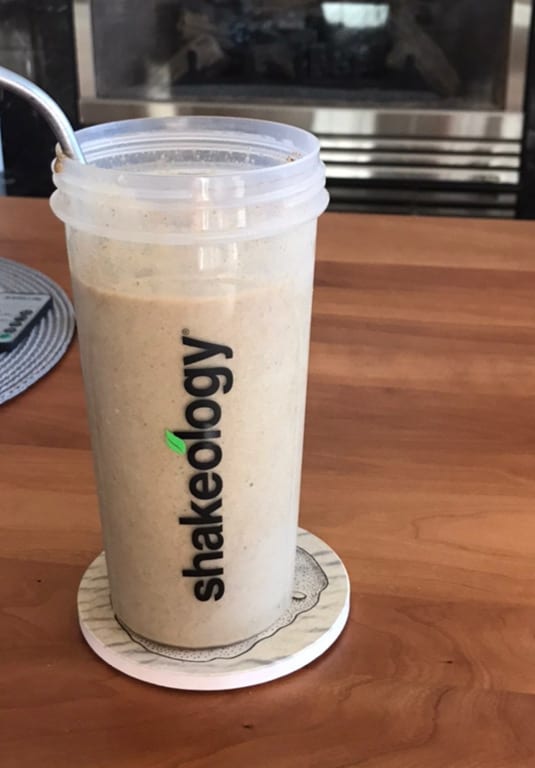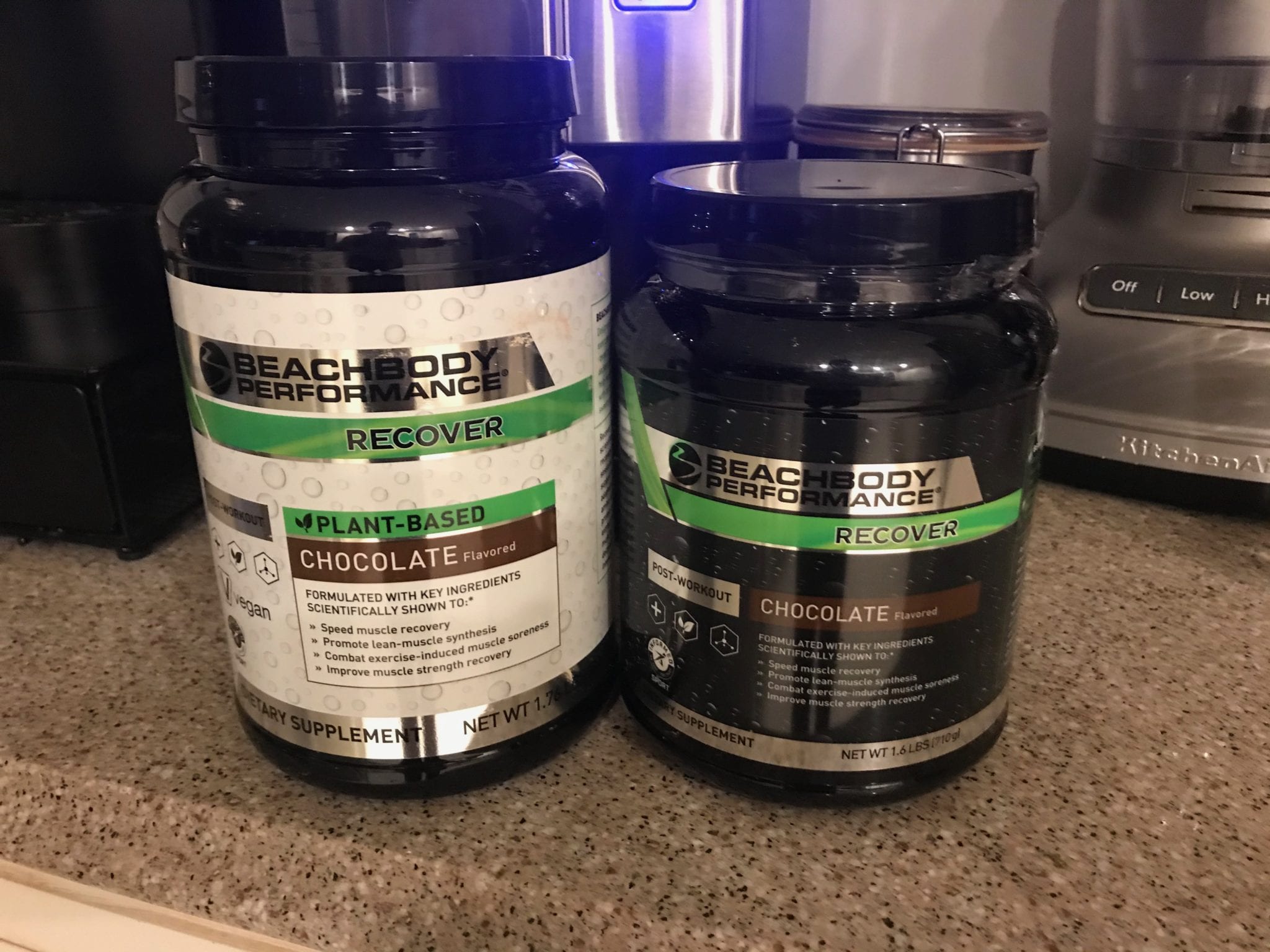 After a hard resistance training workout, I reach for my Chocolate Recover! Recover helps maximize that critical post-workout opportunity to help reduce muscle breakdown, support muscle protein synthesis, fight exercise-induced muscle soreness, and jump-start your body's natural rebuilding process so I  can come back stronger tomorrow.*. Recover has the correct amount of protein and carbohydrates needed to support muscle glycogen recovery, reduce muscle breakdown and promote muscle protein synthesis. 
My favorite Recover is the Vegan formula!
*These statements have not been evaluated by the Food and Drug Administration. This product is not intended to diagnose, treat, cure, or prevent any disease.
Chocolate Peanut Butter and Banana
1 Scoop of Whey or Vegan Chocolate  Shakeology 
1tsp of homemade or all-natural nut butter of your choice
½ banana
1 cup frozen cauliflower ( trust me you can't taste the cauliflower. It makes the shake creamy)
Blend until smooth
Café Late
1 Scoop of Café Late shakeology
Tsp of cinnamon
1 cup frozen cauliflower or frozen zucchini. ( great way to get your veggies in!) 
Blend
Vanilla Berry
Vanilla shakeology 
1 cup mixed berries ( blueberries, raspberries, strawberries)
1 cup of ice
Blend
Overnight Oats
1/3 cup of oats 
1 scoop of our favorite shakeology 
1 TBS of chia Seeds
( I sometimes add cinnamon, or vanilla or almond extract )
1/3-2/3 almond milk 
Combine all ingredients – stir, cover and place in refrigerator overnight.
I like my overnight oats slightly warmed so I warm for 30 seconds and add ½ banana or 1 cup of mixed berries  – stir and enjoy!
Not Sure What is Right for You?
***Tricia McIntyre is providing nutrition coaching and support. Tricia is not a licensed health care professional. The scope of practice is for those without medical conditions and want to learn how to implement proper nutrition into their daily lifestyle.
Tricia McIntyre is an Independent Team Beachbody Coach, Certified Personal Trainer & Certified Nutrition Coach.
25 Plaza Drive Ste. 4, Scarborough, ME 04074
GYM HOURS
Monday-Thursday: 6am - 7pm
Friday: 6am - 1pm
Saturday: 7am - 12pm
Sunday: Closed
**Note: All appointments are pre-registered and hours may vary.