Small-Group Fitness Classes are offered In-Studio and On Demand
(Pre-registration Required)
We keep our classes small to ensure you don't get lost in the crowd. Small classes allow you to build a relationship with the trainers and instructors so they can get to know you and your goals. Although not quite personal training, it allows you to have the motivation of a team to keep you going while having fun doing it.
**On-Demand – Watch the videos on your time!  ( Note – payment for On-demand videos is separate from Packages purchased for Small Group classes and personal training.)
Find the perfect class for you.
Our Group Class Schedule
Monday: Zumba 5:30 PM
Tuesday: Country Heat Dance Fitness 6:30 PM
Wednesday: Barre 6:00 PM
Thursday: PiYO/SoulFusion 6:30 PM
Saturday: Strength and Conditioning 7:45 AM
Saturday: Stretch 8:30 AM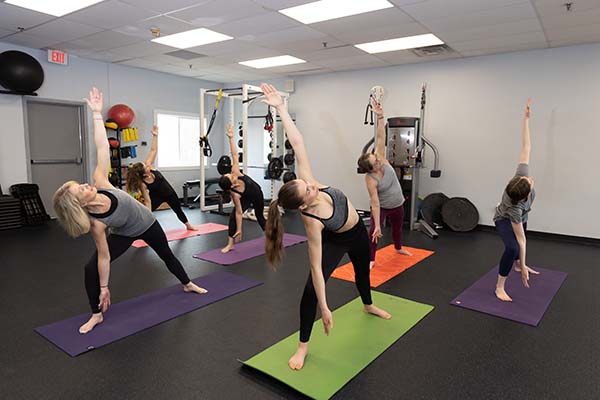 PIYO
A combination of Pilates, Yoga, strength, cardio, and stretch. For people who want the mind-body benefits of a yoga or Pilates workout, but with higher energy. This is a 60-minute class set to music. 
**Please bring your own yoga mat!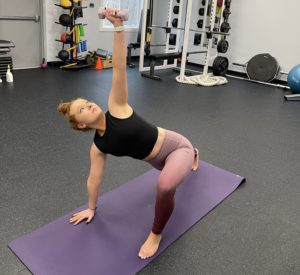 SOULfusion
SOULfusion is a creative blend of yoga-inspired flows, short cardio bursts, balance sequences, and body weight and weighted strength training exercises all set to crazy fun music. It offers modifications for all levels in the group exercise environment (in person or virtual). SOULfusion improves strength, balance, and flexibility, and can help improve overall fitness levels. It is driven by music, movement, and motivation. SOULfusion is all of your favorite workouts wrapped into ONE! Please bring your own mat.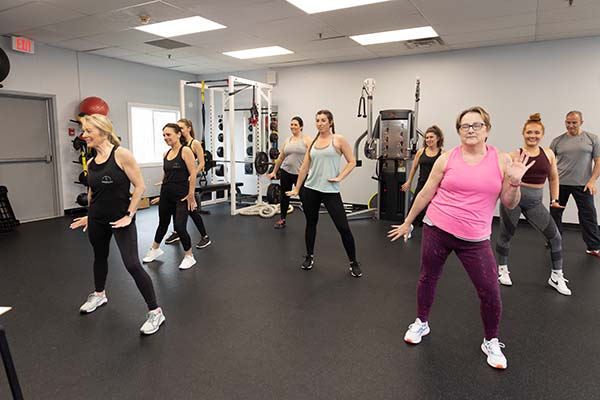 COUNTRY HEAT
dance fitness class set to today's country music. This is a high-energy, low-impact class that will burn a ton of calories. Easy to follow and a lot of fun! This is a 45-minute class.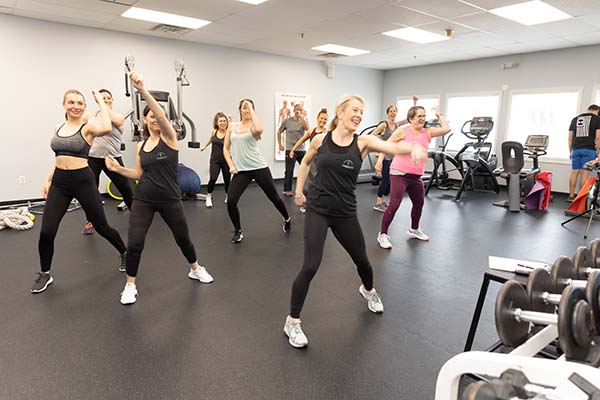 ZUMBA
Zumba combines dance and fitness moves inspired by Latin dance and music.  Music includes both fast & slow rhythms to help tone and sculpt the body. So much fun! This is a 45 /60-minute class.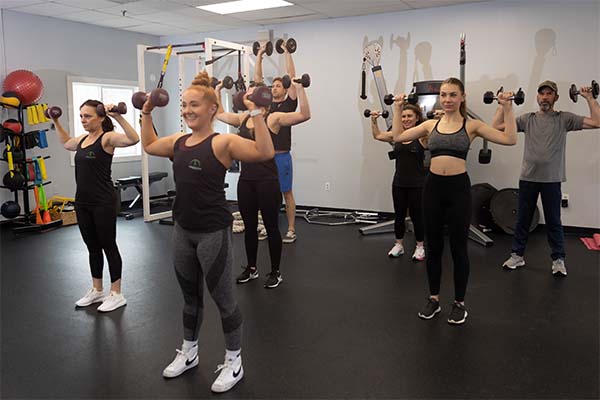 STRENGTH
The strength class will focus on total body weighted and training exercises. This is a  30-minute class.
**Please bring your own yoga mat!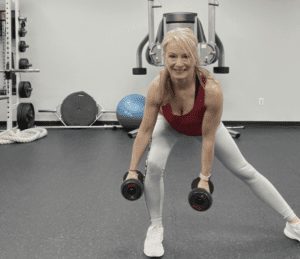 SOULstrength
SOULstrength is a creative blend of rhythmic resistance, cardio conditioning, manageable mobility and core strength exercises all set to crazy FUN music. SOULstrength is the total package.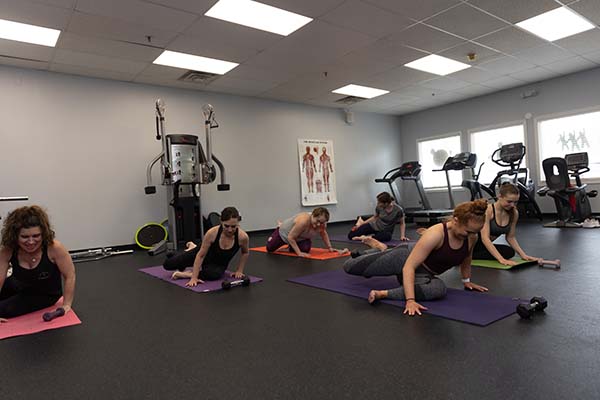 Barre
Barre workout blends elements from ballet, pilates, yoga. and strength. Barre focuses on low-impact, high-intensity movements designed to strengthen and tone your body while increasing flexibility and agility. Please bring your own yoga mat.
Pricing- Classes $12.00 or buy a package of 10 classes for $108.00  Good for 3 months!
"I have been working out with the Owner, Tricia McIntyre since Fall of 2019 and began physically going into her studio in July 2020. I feel completely safe in her small, clean studio. The personal approach she provides is like no other! Her classes are high energy, great music, and a full body workout every single time! The Personal Trainers at the studio are fantastic. I highly recommend Perfect Fit Health and Fitness!"
"Tricia is a one in a lifetime instructor! Once you try her class you never want to look for something else. Her classes are full of music, smiles, and intensity! She makes you work hard and there are always great results. I have been following her for over 10 years and she is my favorite!!!"
"As my personal coach for nutrition and exercise, Tricia is great! She breaks things down to simple and achievable steps. I also love the day to day guidance and support she provides to keep me accountable, but not feeling judged. I am seeing results!"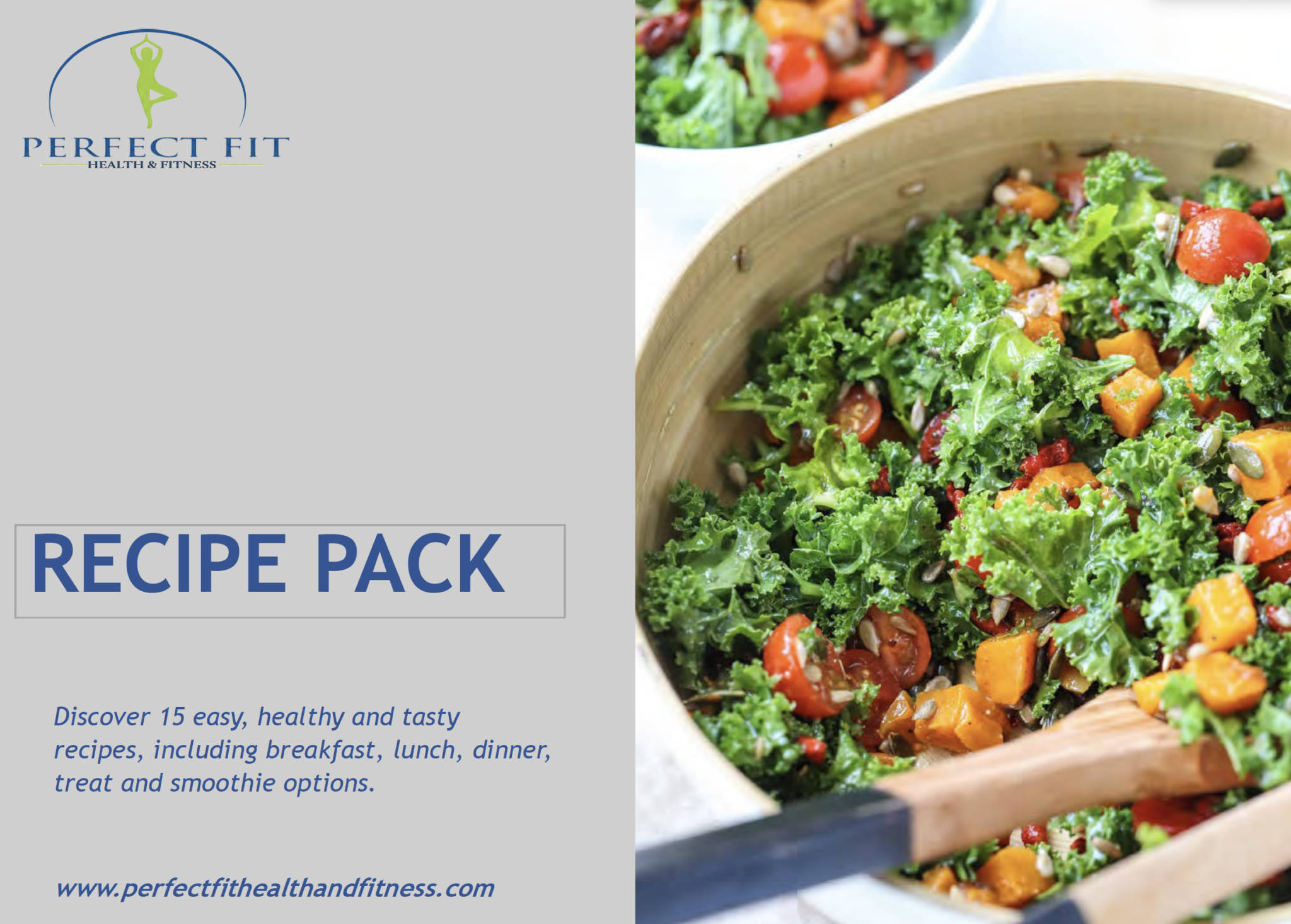 Discover 15 easy, healthy and tasty recipes, including breakfast, lunch, dinner, treat and smoothie options.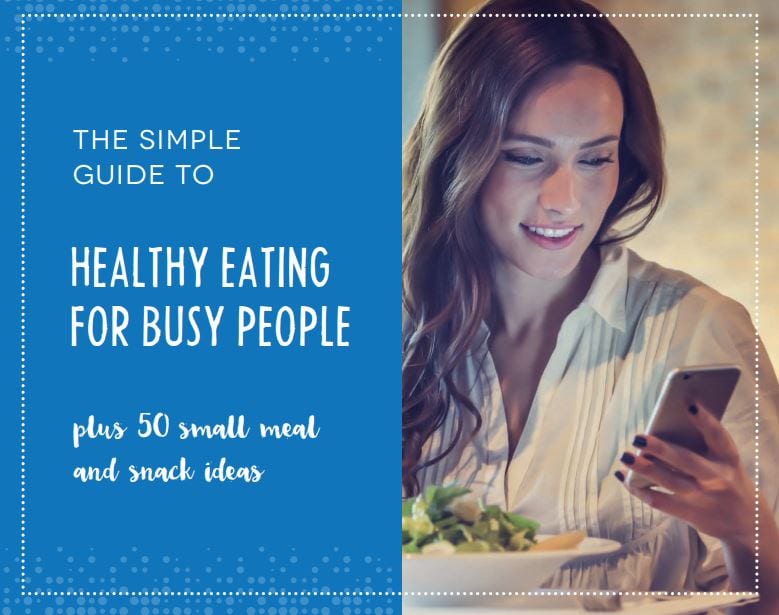 Even when you are busy, YOU are worth it. 
Our studio is conveniently located on route 1 in Scarborough and is a 10-minute drive from downtown Portland!
25 Plaza Drive Ste. 4, Scarborough, ME 04074
GYM HOURS
Monday-Friday: 6am - 8pm
Saturday: 7am - 12pm
Sunday: Closed
**Note: All appointments are pre-registered and hours may vary.