Struggling to commit to yourself and the gym?
Our personal training services are meant for the busy individual who struggles to commit to group fitness classes and would like a more customized workout. We start with a free consultation to assess where you are at with your fitness levels and develop a plan specific to your goals. We currently have 3 trainers on staff that are passionate about exercise and nutrition and look forward to helping you develop a similar interest. We offer different length sessions and never require a membership. Get started with a great special of 3 sessions for only $135!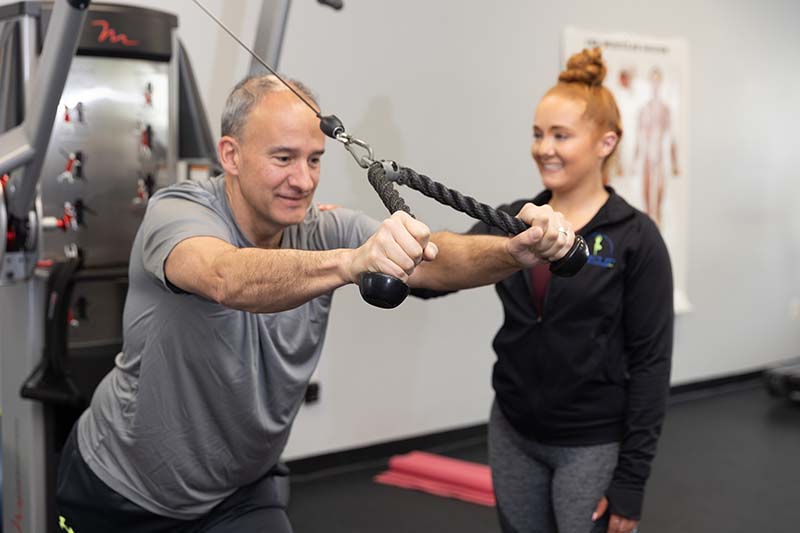 One on one focus to ensure form safety and effectiveness

More obligation to motivate

Focused solely on what works for you and your body

Fit around your schedule

…. and so much more!
Intro Offer for New Clients!
Feel supported while working out
Is Working With a Personal Trainer Right For Me?
So, you are ready to transform your life by making immediate positive changes in your health and fitness routine. However, you are struggling to decide whether or not you should hire a personal trainer.
If you are just starting on the road to fitness or are frustrated and not seeing a positive outcome from your current routine, consulting one of our experienced personal trainers could be your next step.
From developing an individualized program to making your workouts more productive and fun there are several benefits that only a personal trainer can provide.
Customized Program. With Accountibility. That gets Results.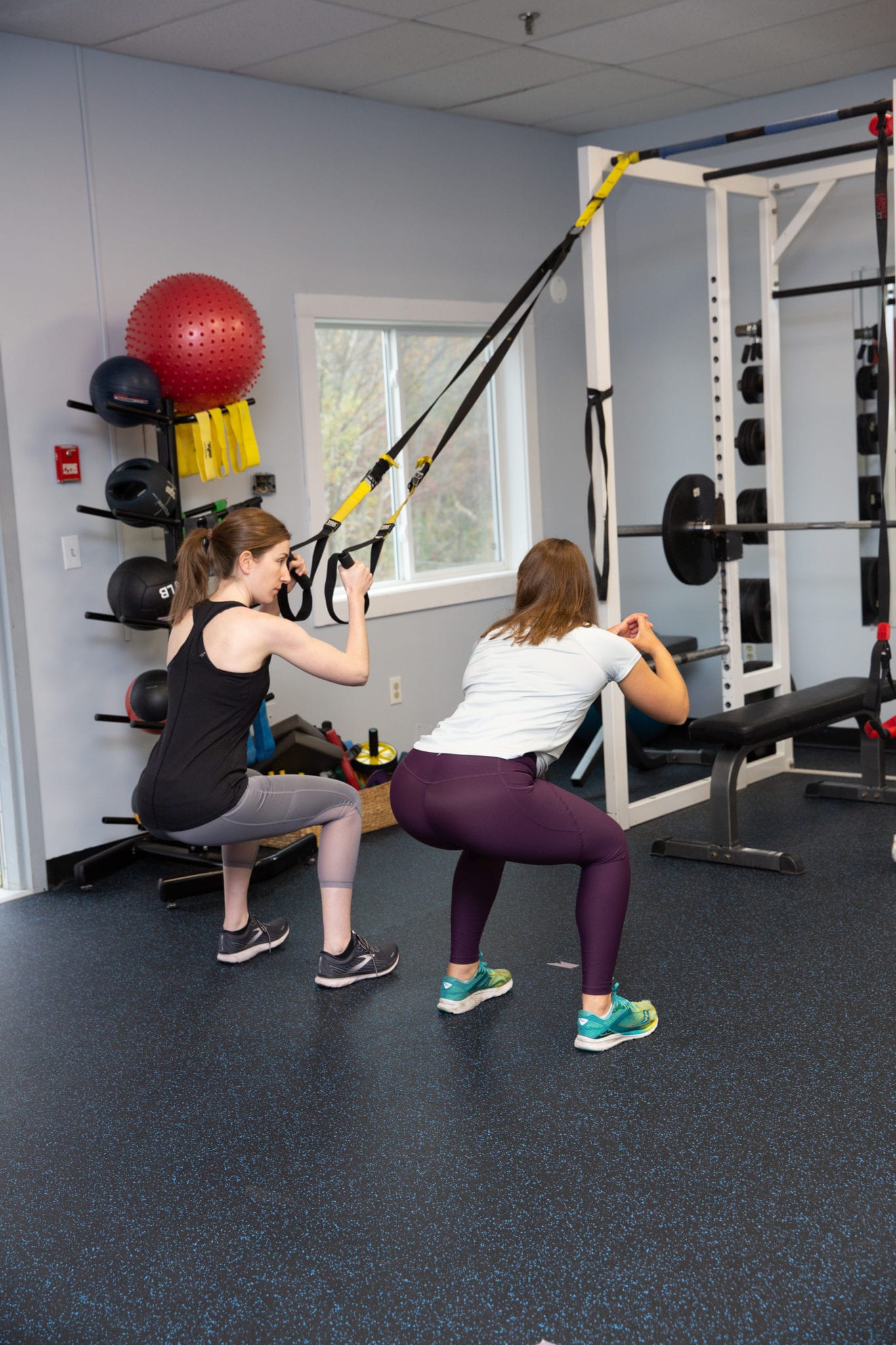 Hiring a Personal Personal Trainer – What to Expect?
Our personal trainers demonstrate exercises and routines to clients in both group and one-on- one settings in our private studio as well as online. They educate them about the proper way of performing each exercise in a way that increases effectiveness and minimizes the risk of injury at the same time.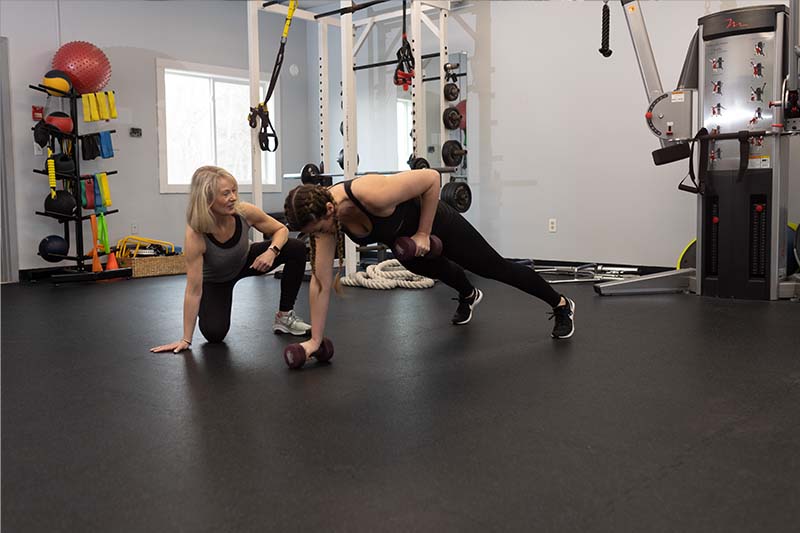 Committed to helping clients acheive their respective fitness goals.
This includes but is not limited to:
Weight Management
Strength Training
Toning
Flexibility
Increasing energy
Improving overall health!
 The top 3 reasons clients turn to us for helping them with their overall health and well being.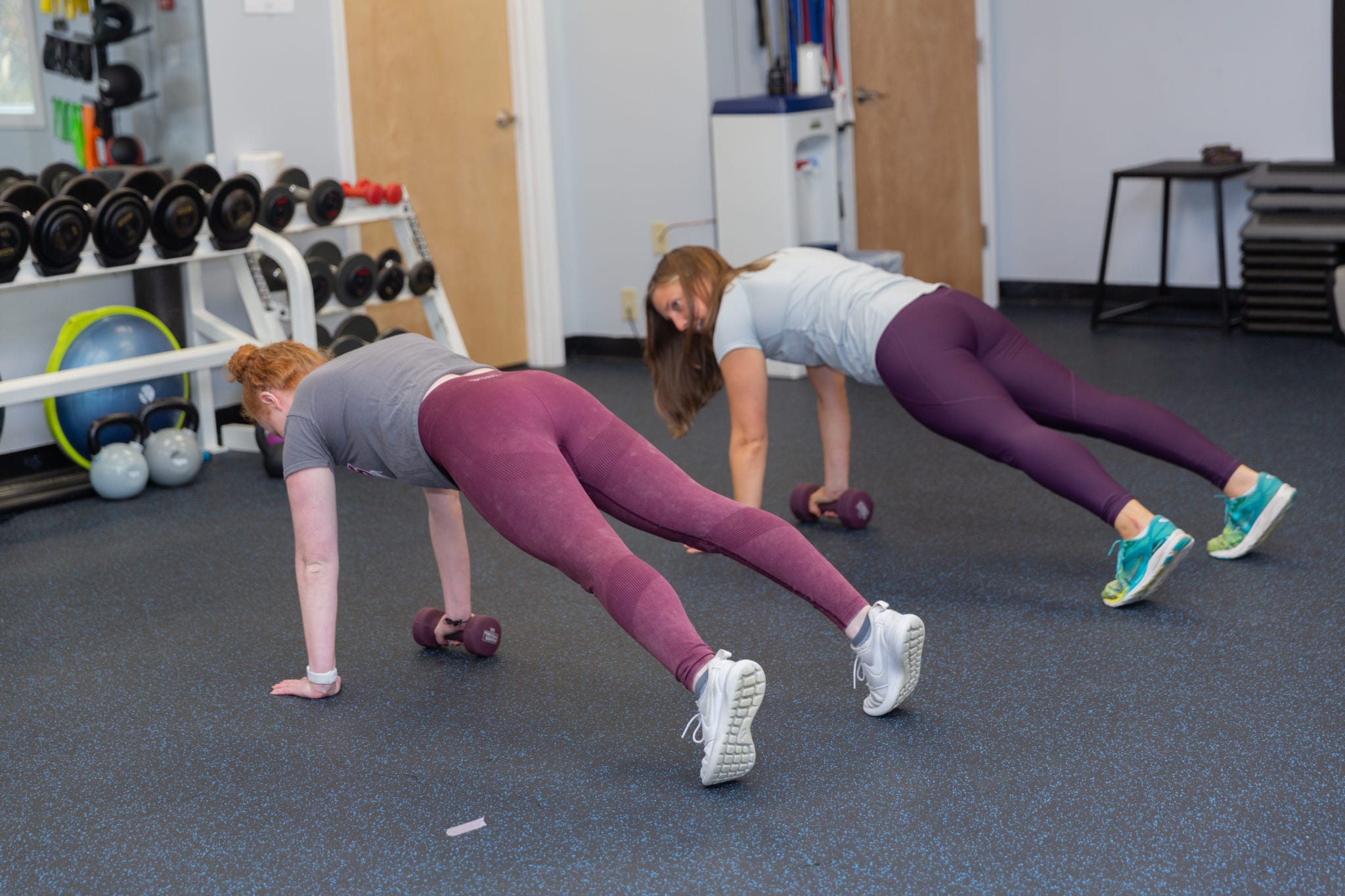 It's easy to slip or simply give up on your fitness regime altogether when you work out alone. Working with a personal trainer can help you stay motivated and exercise effectively even if you think you are experiencing an energy crash.
Our trainers have a positive, uplifting attitude that encourages clients to stick to a routine and find time for exercising, no matter how preoccupied the client might be.
Different people have different needs when it comes to staying fit and healthy. What works for
a majority of people the same age as yours might not work for you. Personal trainers, with their years of experience in the field, have profound knowledge of what works best for whom. They take into account each client's unique body mechanics, current strength and fitness level, health goals, likes and dislikes to determine the most effective plan for their particular case. With a completely personalized plan that's specifically tailored to your specific needs and preferences, you are more likely to follow up and maintain the habit successfully.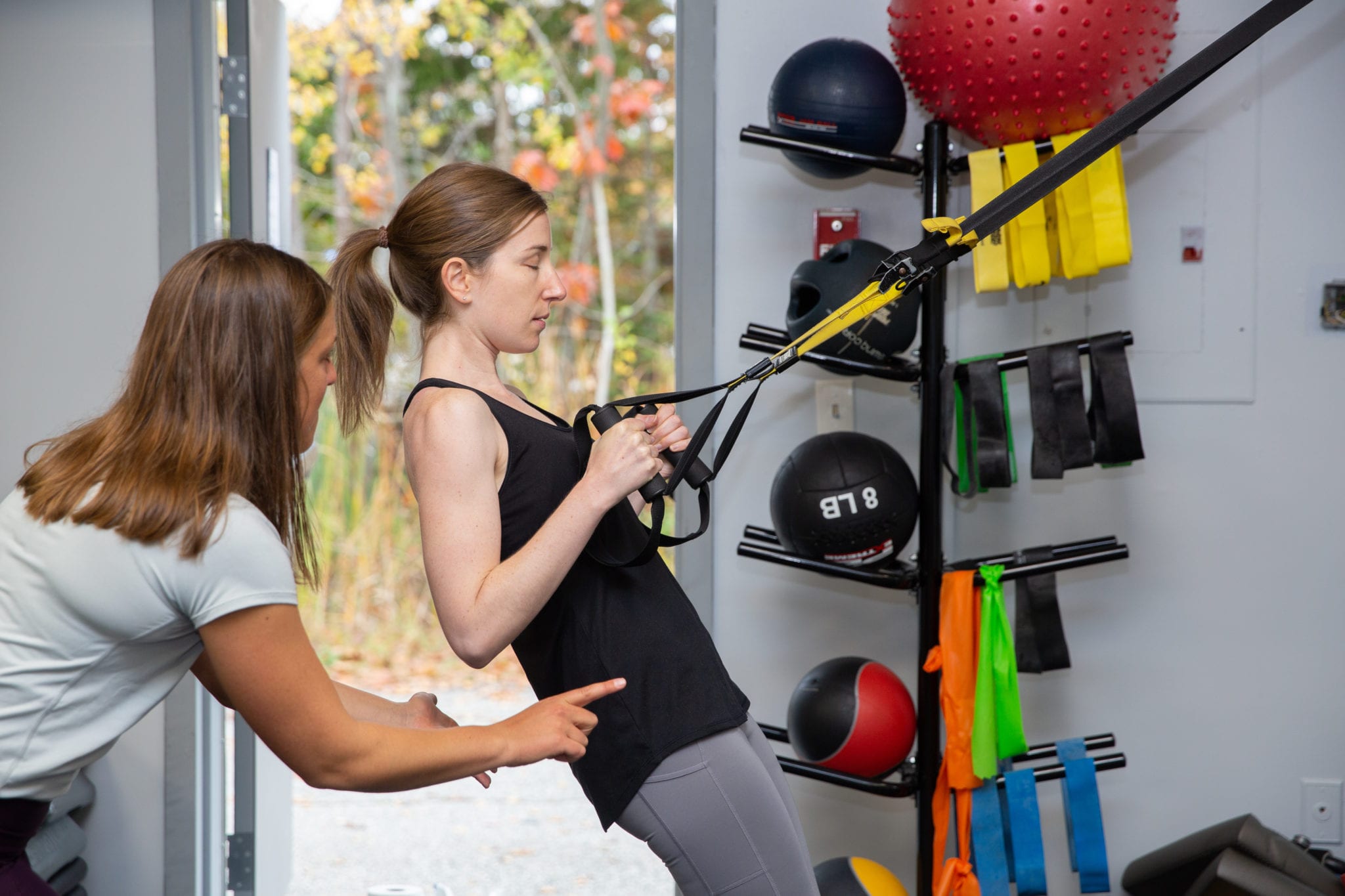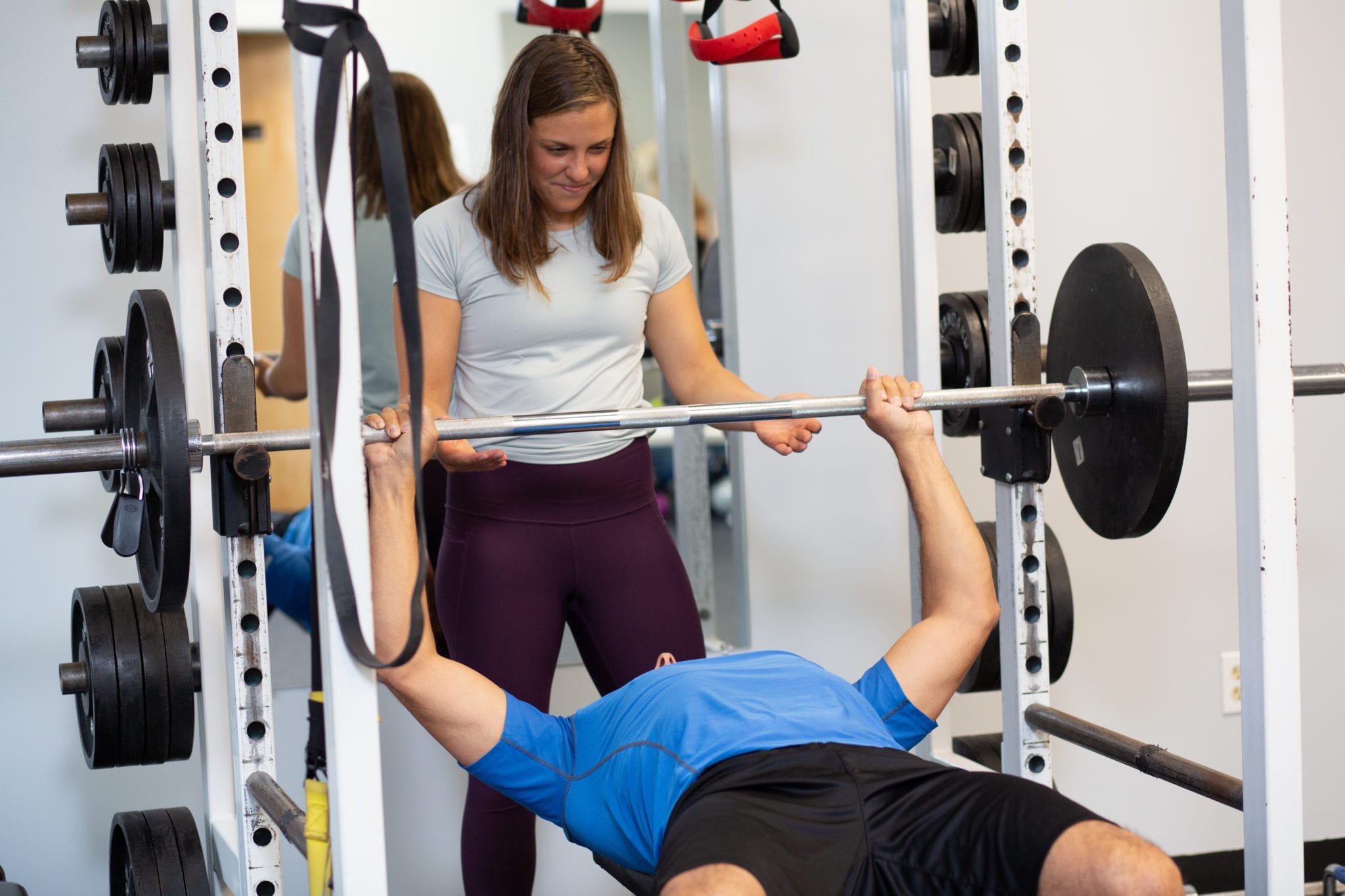 Personal trainers hold you accountable in a practical manner. They break down the path to your end goal into small, actionable steps. They can help you set daily or weekly goals and then check in on a regular basis to monitor your progress. Our fitness trainers can help increase your level of commitment and enthusiasm and adopt a healthy and active lifestyle.
Skipping the gym will no longer be a daily affair when you know someone is waiting for you. At Perfect Fit Health and Fitness, our team has some of the best personal trainers and fitness specialists in Southern Maine because of their dedication to each client's unique needs and experience with fitness.
25 Plaza Drive Ste. 4, Scarborough, ME 04074
GYM HOURS
Monday-Thursday: 6am - 7pm
Friday: 6am - 1pm
Saturday: 7am - 12pm
Sunday: Closed
**Note: All appointments are pre-registered and hours may vary.